Facebook "Working With" Mueller on Russia Probe
Zuckerberg Testifying Before Congress Today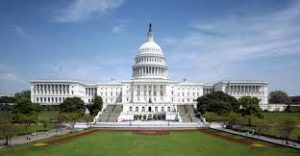 WASHINGTON (AP) – Facebook CEO Mark Zuckerberg says his company is "working with" special counsel Robert Mueller in his probe into Russian interference.
Earlier this year Mueller charged 13 Russian individuals and three Russian companies in a plot to interfere in the 2016 presidential election through a social media propaganda effort that included online ad purchases using U.S. aliases and politicking on U.S. soil.
Some of the Russian ads were on Facebook.
Zuckerberg says he has not been personally interviewed and said he is not aware if the company has been subpoenaed.
The first of two congressional hearings with Zuckerberg began today.
Zuckerberg is testifying in the Senate on Tuesday and the House on Wednesday.
He agreed to testify after revelations that Cambridge Analytica, a data-mining firm affiliated with Donald Trump's presidential campaign, gathered personal information from 87 million users to try to influence elections.