CD8 DFL Endorsing Convention to be Held Tomorrow
The Convention Will be Held at the Holiday Inn & Suites Downtown Duluth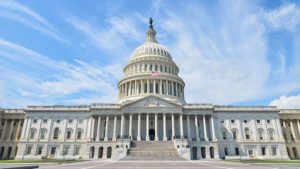 DULUTH, Minn. – The 2018 Eighth Congressional District DFL Endorsing Convention will be held on Saturday with registration opening at 9 a.m.
The convention is held to offer the Party's endorsement of certain candidates for U.S. Congress.
The convention will take place at the Holiday Inn & Suites in downtown Duluth.
The candidates that are running for the CD8 DFL endorsement are Michelle Lee, North Branch Mayor Kirsten Kennedy, Former State Rep. Joe Radinovich, State Rep. Jason Metsa, and Leah Phifer.