Nanny Convicted of Killing Kids Wipes Away Tears
The 55-year-old Faces Life in Prison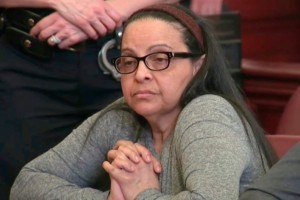 NEW YORK (AP) – A nanny convicted of stabbing two children to death at their New York home while their parents were away cried while being led out of a courtroom.
Yoselyn Ortega bludgeoned 6-year-old Lucia Krim and 2-year-old Leo Krim in October 2012 while their mother was taking a sibling to a swimming lesson and their father was on a business trip.
Investigators say Lucia was stabbed more than 30 times and Leo was stabbed five times.
She was convicted of murder on Wednesday despite her claims she was too mentally ill at the time to be held responsible.
Ortega expressed no reaction as the verdict was read.
But she wiped tears from her eyes while leaving the courtroom later.
The children's father hugged alternate jurors in court and cried with them.
The 55-year-old Ortega is from the Dominican Republican and faces life in prison.