One Injured in Virginia Drive-by Shooting
The Virginia Police Department is Asking for the Public's Assistance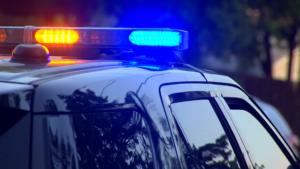 VIRGINIA, Minn. – Saturday evening the Virginia Police Department responded to Essentia Health in Virginia where an adult male presented for a gunshot wound to his lower leg.
The male told investigators that he was shot at from a car driving by while he was walking on 2nd Avenue South.
The incident took place around 8:45 p.m. Saturday evening.
Authorities believe there is no ongoing threat to the general public.
The Virginia Police Department is asking for the public's assistance with any information regarding this drive-by shooting.
The non-emergency contact number for the Virginia Police Department is 218-742-9825.