21-Year-old Charged With Killing Woman, son Near Perham
Hillman Told Investigators the Victims "Were Just Weird"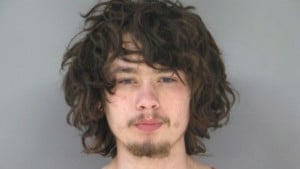 PERHAM, Minn. (AP) _ Prosecutors say a 21-year-old man with a history of mental illness and violence killed a woman and her adult son who had taken him into their home in Otter Tail County.
William Hillman has been charged with two counts of second-degree murder in the deaths of 42-year-old Denise McFadzen and 21-year-old Dalton McFadzen.
Their bodies were found Tuesday at their rural Perham home.
Authorities say they had been beaten with a large pipe wrench.
Hillman was arrested at a neighboring house where he had called 911.
The complaint says Hillman told investigators the two victims "were just weird."
Authorities say Hillman was released from a mental health commitment in November 2017 after punching his mother and threatening to kill her.
He moved in with the McFadzens about six weeks ago.