All Vessels Prohibited From Entering Port Due to Refinery Fire
Coast Guard Monitoring the Situation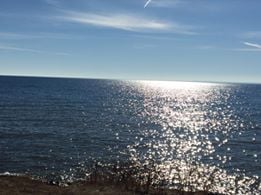 DULUTH, Minn.-The Coast Guard captain of the port has established a safety zone in the Port of Duluth-Superior, Thursday, in response to the Husky Refinery incident to protect personnel and vessels from possible air quality hazards.
All vessels are prohibited from entering, transiting, or anchoring within the safety zone.
The safety zone includes all waters from buoy gated pair "3" and "4" in the vicinity of Barker's Island southeast through the harbor. This includes the Superior entry and Allouez Bay.
The Coast Guard is monitoring the situation and in contact with federal, state, and local partners.