Grandma's Marathon Confirms Race Course Reroute
The Reroute Will be in Effect Through 2020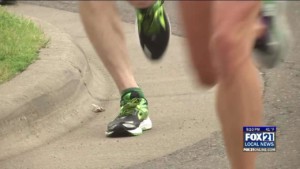 DULUTH, Minn. – Runners participating in this year's Grandma's Marathon and the Garry Bjorklund Half Marathon will notice a slight change of scenery along the race course.
The race course has been modified through downtown Duluth due to the Superior Street construction project.
Marathon officials say the reroute will be in effect for the 2018-2020 race seasons and is contingent on the phases of Duluth's reconstruction plan for the Superior Street project.
The modification will take place as follows:
The modification only affects a small portion that will temporarily be rerouted during Mile 11 of the Garry Bjorklund Half Marathon and Mile 24 of Grandma's Marathon. As race participants make their way through downtown Duluth, they will continue along Superior Street until they cross 4th Avenue East. They will then make a left turn off of Superior Street and proceed down to Michigan Street where they will have the opportunity to experience a unique section of downtown for the subsequent nine blocks. Participants will travel west on Michigan Street until they reach 5th Avenue West near the Mile 25 mark to reconnect with the original course that guides them to the iconic finish line.
The course reroute has been measured and certified by USA Track and Field and poses virtually no impact on the start or finish line locations.
Viewers will have very limited visibility of this portion of the race due to the modification downtown and officials recommend planning accordingly to accommodate the change.
For more information on Grandma's Marathon visit www.grandmasmarathon.com.