Johnson Names Duluth's Bergstrom to Governor Campaign
The Announcement was Made Monday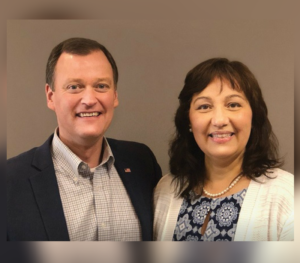 ST. PAUL, Minn. (AP) – Republican Jeff Johnson has chosen a running mate in his bid for governor.
Johnson added Donna Bergstrom to his ticket in a Monday announcement.
Bergstrom is a Republican activist and a retired lieutenant colonel in the Marine Corps Reserve who lives in the Duluth area.
Bergstrom ran and lost for a heavily Democratic Duluth state Senate seat in 2016. But Johnson says her lack of political experience is a campaign asset rather than a detriment.
Bergstrom is a member of the Red Lake Nation who says improving education of Native American residents is a top priority.
But she wouldn't say how she felt about the proposed Enbridge Line 3 pipeline crossing Leech Lake reservation or a GOP-backed push to nullify water standards meant to protect wild rice.