Few Minnesota Schools Test for Radon
State and Federal Guidelines Suggest Testing Every Five Years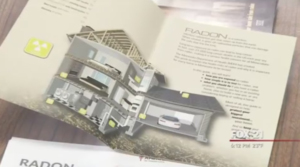 MINNEAPOLIS (AP) – A Minnesota television station's investigation has found that most schools in the state don't test school buildings for radon.
KARE-TV reports that state and federal guidelines suggest schools test for radon every five years.
Radon is colorless and odorless gas that's a known carcinogen.
Medical research says children are particularly vulnerable to the chemical.
Minnesota Department of Health figures say about 50 of the state's roughly 330 public school districts have reported conducting tests since 2012.
The state recommends schools with radon levels of 4 picocuries per liter to create plans to reduce levels.
Data shows that only half of the nearly 170 classrooms where high radon levels were detected documented follow-up testing.
Experts say 80 percent of the state's counties are labeled as radon "hot zones."