Foxconn Calls Story on Wisconsin 'Inaccurate'
Foxconn Says Their Plans for Wisconsin Have not Changed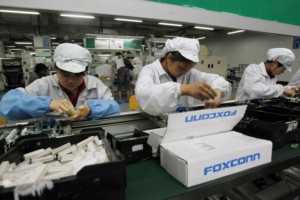 MADISON, Wis. (AP) – Foxconn Technology Group says an article saying that it plans to shift the focus of what is made at its Wisconsin plant to reduce costs is "inaccurate and is not based on any facts."
Foxconn reacted Wednesday to a story published by the Nikkei Asian Review citing unnamed sources saying the Taiwan-based company was looking at producing small to medium-sized display panels for Apple, carmakers and others rather than larger display screens as originally planned.
But Foxconn says its "product development and production plans for that campus remain unchanged."
The company also says it remains committed to creating 13,000 jobs at the southeastern Wisconsin facility and investing $10 billion. Doing that would send $4.5 billion in state and local incentives to Foxconn.