Schimel Says the DOJ has Sent all Untested Kits to Labs
Roughly 60 Kits Yielded DNA Hits in the FBI's Database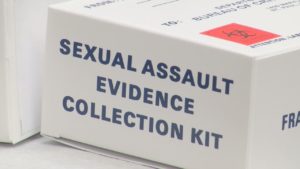 MADISON, Wis. (AP) – Republican Attorney General Brad Schimel says the state Department of Justice has finished sending untested sexual assault evidence kits to private laboratories for analysis.
Schimel made the announcement Tuesday, countering criticism that DOJ is moving too slowly to finish testing.
The attorney general began a project in 2016 to test thousands of sexual assault kits sitting on police department and hospital shelves.
The DOJ has identified 6,800 untested kits and is working to test 4,122 of them.
The agency chose not to test kits in cases where the victim wouldn't consent to analysis or there's already been a conviction in the case.
The attorney general said during a news conference Tuesday that testing has been completed on 1,884 kits with 2,271 still being analyzed
The DOJ sent the last 48 kits to labs for testing on Tuesday.
He says testing on all the kits will be done by the end of the year.
Critics have charged that testing is moving far too slowly.