District Signs Purchase Agreement for Former Nettleton School
Heriloom Property Management is Potential Buyer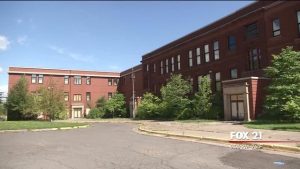 DULUTH, Minn. – A purchase agreement has been signed by the School District to sell the former Nettleton Elementary School building to Heirloom Property Management.
According to school district officials, Heirloom is interested in potentially turning the building into market rate apartments.
School District CFO Doug Hasler says they are hopeful the sale will be completed within the next 30 days.
If all goes as planned with the sale of the building, Heirloom would like to start construction by the end of the year with completion projected for summer 2019.
The final selling price for the building was $165,000, less than half of its listed price; however the school district has been paying around $60,000 annually to maintain the building and land.
Nettleton was closed in 2012 and is one of the last two vacant schools in the district's Red Plan.