Democrats Criticize Limited Gubernatorial Debate
Ross is Urging all 10 Democrats to Boycott the Event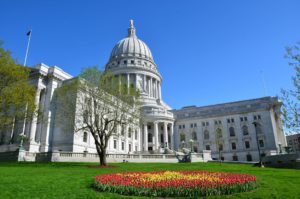 MADISON, Wis. (AP) – The decision to limit participation in a Democratic gubernatorial debate is drawing sharp criticism and calls for candidates to boycott the July event.
The Wisconsin Broadcasters Association said Monday it would only allow four of the 10 candidates to participate in its July 27 debate.
They would be the top four based on the most recent Marquette University Law School poll.
They also must have raised at least $250,000.
Candidate Mike McCabe calls it an example of a "rigged and corrupt" political system.
Scot Ross, the leader of the liberal group One Wisconsin Now, is urging all 10 Democrats to boycott the event.
And Wisconsin Democratic Party spokeswoman Melanie Conklin says it's not a fair way to go and is asking the WBA to reconsider.