Minnesota Suicide Hotline Prepares to Shut Down
The Center has Tried to Raise $1 Million to Stay Afloat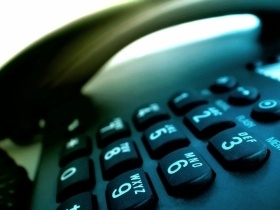 MINNEAPOLIS (AP) – Minnesota's suicide crisis hotline is preparing to shut down at the end of the month following financial shortfalls.
For more than 50 years, Crisis Connection has linked callers to local mental health professionals and emergency first-responders.
The planned shutdown follows a slow but steady increase in the statewide suicide rate in recent years, according to state and federal data.
The center has been trying to raise $1 million to stay afloat.
But that money was eliminated after Democratic Gov. Mark Dayton vetoed a broader budget bill last month amid disputes with Republican lawmakers.
The Minnesota Department of Health temporarily paid for part of the hotline's operations last year when it faced a similar fate.
Out-of-state counselors will field calls to the suicide prevention lifeline after the shutdown.