Utility Buys Wisconsin Land for Substation to Power Foxconn
Construction Could Begin in the Fall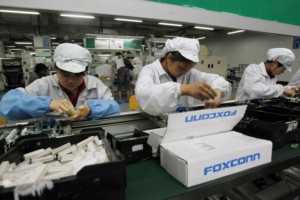 MOUNT PLEASANT, Wis. (AP) – American Transmission Co. has purchased land to build a proposed electrical substation for the massive Foxconn Technology Group complex in southeast Wisconsin.
The Kenosha News reports that ATC confirmed Monday that it purchased 33 acres of land in Mount Pleasant for $2.4 million.
The utility plans to add lines between Kenosha County and Racine County to support Foxconn's $10 billion manufacturing complex. ATC says Foxconn is expected to use about 200 megawatts of electricity.
The company needs to get approval for the project from the Public Service Commission of Wisconsin.
Construction of the $117 million electric transmission lines could begin in the fall if the project is approved.
ATC expects electrical infrastructure to be in service late next year or early 2020.