Fire Crews Battle Structure Fire in Piedmont Heights
There Were no Reported Injuries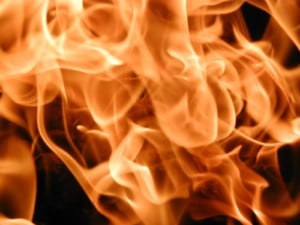 DULUTH, Minn. – The Duluth Fire Department responded to a structure fire just after 5:30 a.m. Thursday morning.
Fire crews arrived at 2415 Ensign Street to find a heavy fire around a cross cupola on the roof of Christ Lutheran Church.
Crews say the fire was quickly contained, but initial damage estimates are $50,000 for the structure and $25,000 for contents.
Initial investigations suggest the origins of the fire are believed to be caused by a lightning strike to the church.
There were no injuries reported with the fire.