Coast Guard Air Crews Medevac Hikers from Isle Royale
All Three Hikers Appeared Dehydrated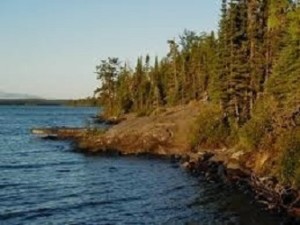 TRAVERSE CITY, Mich. – The Coast Guard air crew rescued three hikers from Isle Royale Tuesday morning due to a medical emergency.
A member of the three people hiking party contacted park rangers with a hand-held satellite communicator just after 9:00 p.m. Monday night about one of the hikers experiencing severe dehydration and slipping in and out of consciousness.
Officials say the hikers were in one of the roughest and most remote parts of the island when park rangers were contacted.
Park Rangers contacted the Coast Guard and a rescue crew from Air Station Traverse City was launched to the island.
Crews assessed the hikers and determined all three appeared to be dehydrated and airlifted the hikers to the Duluth International Airport to wait for EMS.
"This is a great example why a device capable of calling or signaling for help, other than a cell phone, should be part of everyone's equipment when venturing out to remote areas, whether on the water or on land," said Cmdr. Robert Donnell, operations officer at Air Station Traverse City. "These individuals made a wise choice with their equipment and were well-prepared to call for help."