Wisconsin DNR to Relocate 300 Ruffed Grouse to Missouri
The Goal is to Capture 100 Birds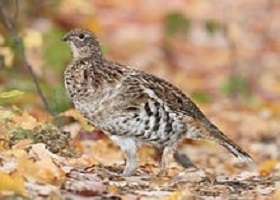 MADISON, Wis. (AP) – Wisconsin wildlife officials plan to relocate 300 ruffed grouse to Missouri.
The Department of Natural Resources plans to move about 100 birds annually over the next three years to east-central Missouri's River Hills region.
DNR officials say ruffed grouse are native to Missouri but the population there has declined over the last several decades as forests aged.
The DNR plans to conduct an initial round of trapping in Lincoln, Sawyer, Taylor and Rusk counties through Sept. 15. The goal is to capture 100 birds.
The Missouri Department of Conservation in return plans to give the Wisconsin DNR a donation to restore forest habitat in the trapping areas.
Missouri provided Wisconsin with the first turkeys to re-establish the state's turkey population decades ago.