Student Found Dead in University Frat House in St. Paul
Foul Play is not Suspected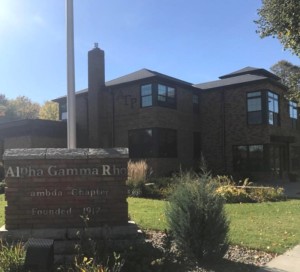 ST. PAUL, Minn. (AP) – Police do not suspect foul play in the death of a student whose body was found in a University of Minnesota fraternity house near the St. Paul campus.
St. Paul police spokesman Steve Linders says authorities also do not believe the student was hazed. But he says alcohol could be a factor.
St. Paul police have identified the student as 20-year-old Dylan Fulton.
The Star Tribune reports University of Minnesota Vice Provost for Student Affairs and Dean of Students Maggie Towle confirmed that the man was a student, but shared no other details.
Police were called about 5 a.m. Wednesday to the Alpha Gamma Rho frathouse and found the man dead in the home.
A resident of the house called police after finding the man. It's unclear whether the man lived there.