Humphreys Sentenced to Five Years in Jail
He Will get Credit for the 717 Days Already Served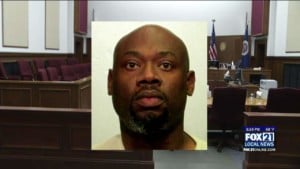 DULUTH, Minn. – Aaron Humphreys was sentenced Friday morning to five years in jail for charges of fifth degree assault and illegal possession of a firearm.
Humphreys, 44, had been on trial a total of three times for the death of 47-year-old Eric Wayne Burns who was shot outside of Duluth's Bedrock Bar in October of 2016.
He will get credit for the 717 days he has already served.
Humphreys was previously found not guilty of second-degree murder back in July.