Therapists Sent to Wisconsin School of Missing Girl
Jayme has Been Ruled out as a Suspect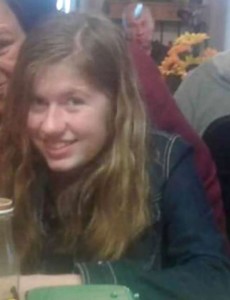 BARRON, Wis. (AP) – The Wisconsin Department of Justice is sending therapists and comfort dogs to the help students at the school attended by a girl missing since her parents were fatally shot in their home.
The state DOJ said in an announcement Thursday it is also sending school resource officers to the Barron School District.
Authorities have been searching for 13-year-old Jayme Closs since deputies responding to a 911 call early Monday found her parents dead in their home in Barron. They were identified as James and Denise Closs.
Jayme Closs has been ruled out a suspect and investigators believe she's in danger.
Barron is about 80 miles northeast of Minneapolis.