Search for Missing Barron Teen Continues
Authorities in Barron Have Announced a $25,000 Reward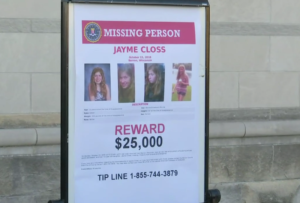 BARRON COUNTY, Wisc. – Authorities in Barron have now announced a $25,000 reward for those with information that could help find 13-year-old Jayme Closs.
The teenager disappeared more than a week ago after her parents were found murdered in their home.
No new evidence has been discovered during a search on Tuesday, but that has not stopped Jayme's family from holding out hope.
On Wednesday, Jayme's aunt Jennifer Smith spoke at the press conference saying, "Not a moment goes by where we aren't thinking about you and praying for your family and friends. We miss you so much; your sparkling eyes, your bright smile, you soft little giggles."
Police believe Jayme was abducted and have ruled her out as a suspect in her parent's death.
If you have any information on the case contact police right away.