Duluth Police ask for Public's Help Identifying Theft Suspect
Call the Duluth Police Department if you Have any Information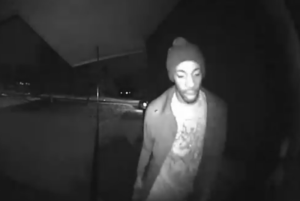 DULUTH, Minn. – The Duluth Police Department is asking for the public's help in identifying a burglary suspect.
A suspect caught on a home security camera is accused of taking multiple items on Thursday including a 2012 Volkswagen Passat with Wisconsin license plate number 634THP.
The car may have some damage to it as it appears the suspect hit another parked car in the driveway.
The Duluth Police Department says the suspect appears to be a younger black male with facial hair. He was wearing a winter hat, long trench coat and a Ren and Stimpy Nickelodeon t-shirt at the time of the theft.
If you have any information regarding the identity of this suspect please call 911 or send a private message to the Duluth Police Department.