Walz to Visit Hibbing, Duluth for Statewide Education Tour
Walz Will Speak at Myers-Wlkins Elementary This Afternoon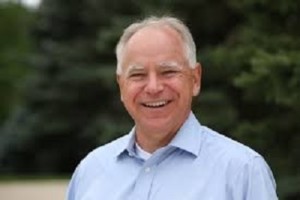 DULUTH, Minn. – Governor Tim Walz will be making his way into the Northland as part of the administration's statewide education tour to highlight a new education proposal.
The Governor is expected to host a listening session right away this morning at 9:15 a.m. at the Hibbing High School.
Walz is then scheduled to speak at Myers-Wilkins Elementary School at 1:00 p.m. to visit with students and educators.
Lt. Governor Peggy Flanagan will be making stops at the University of Rochester and St. Mary's University in Winona.