US Moves to Lift Remaining Gray Wolf Protections
A Public Comment Period Begins Friday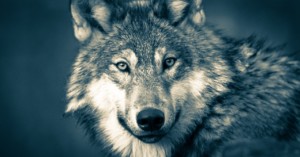 BILLINGS, Mont. – U.S. wildlife officials want to strip gray wolves of their remaining federal protections and declare the species recovered following a decades-long restoration effort.
The U.S. Fish and Wildlife Service proposal released Thursday would put wolves under state authority and allow hunting in more areas. The Associated Press reported last week that the proposal was coming.
Critics argue the move is premature, with wolves still absent across most of their historic range.
Government officials say their goal was to protect against extinction, not restore wolves everywhere.
Trapping, poisoning and hunting exterminated wolves across most of the Lower 48 early last century. They bounced back under federal protection, and more than 6,000 now live in portions of nine states.
A final decision on lifting protections will follow a public comment period that begins Friday and runs through May 14.