Carlton County Attorney Says Officer Justified In Shooting Suspect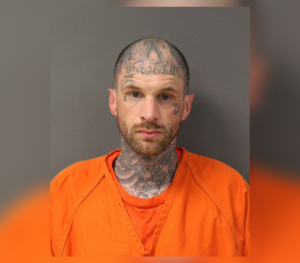 CARLTON CO., Minn. — A sergeant with the Carlton County Sheriff's Office who shot a suspect while trying to arrest him has been justified in using deadly force, the Carlton County attorney said on Tuesday.
Back on July 29th, Sgt. Jason Wornygora was executing an arrest warrant for a suspect named Shawn Olthoff at the suspect's mom's house in Moose Lake with the Carlton County Consolidated Emergency Response Team, also known as CERT.
Olthoff was wanted for pointing a gun at an officer in traffic and then getting out of the car and running away days earlier.
During the arrest, the team of officers used a flash bang while going into the house, then Sgt. Warnygora believed that Olthoff might start shooting.
Warnygora shot Olthoff twice, which left him with injuries that are permanent, but weren't fatal as the officers started performing life-saving measures on him.
The case was investigated by the Minnesota Bureau of Criminal Apprehension then submitted to the Carlton County attorney, Lauri Ketola.
The Carlton County attorney ruled the shooting was justified, with the decision independently reviewed by retired St. Louis County prosecutor Vern Swanum.