Bayfield Co. Alerts Area to COVID-19 Exposure From a Bar/Restaurant Customer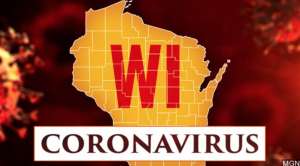 BAYFIELD CO., Wis. — The Bayfield County Health Department says a individual who recently visited the Port Wing area is now hospitalized in another part of the state with COVID-19, and may have exposed people within the county to the virus.
The health department said the person who tested positive for the virus visited the Port Bar & Restaurant in Port Wing on July 3rd from 11 a.m. until noon. That person was also there on July 4th from 11 a.m. to noon, and again from 4 to 8 p.m.
Health officials are warning those who were there during those days and times to watch for symptoms, which include:
fever
shortness of breath
chills
lose of smell or taste
fatigue, muscle aches
vomiting
nausea
diarrhea
cough
sore throat
If anyone experiences these symptoms, health officials say they need to self-isolate and call their doctor as soon as possible. The Bayfield County Health Department says it tries to do as much contact tracing as possible, but it is getting more difficult as people are frequenting businesses and traveling more. It's even harder when the person is a visitor and not a resident of the area.
The health department added that blame shouldn't be placed on people or businesses as in some instances, a person may not have known they had the virus while in public.
Find the latest information on COVID-19 cases in Wisconsin here.
Officials are also encouraging the public to avoid social gatherings with people they don't live with, limit travel, stay at least 6 feet away from others, wear face masks, wash their hands, disinfectant areas they use, and stay home when they can. They say people should also be covering coughs and sneezes into their sleeves, elbows, or tissues, and not use their hands, as well as not touch their face in general or shake hands with anyone.