Minnesota Reports First Case Of Monkeypox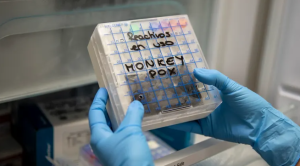 (FOX 9) – Minnesota has reported its first case of monkeypox, and state health officials are investigating.
The Minnesota Department of Health (MDH) on Monday reported a presumptive case of monkeypox virus infection in an adult in the Twin Cities, a news release said. Initial testing was done on Saturday at MDH's lab and confirmatory testing is being done at the U.S. Centers for Disease Control and Prevention (CDC) in Atlanta.