Rep. Stauber Unveils Pro-Mining Bill To Reduce Litigation Around Proposals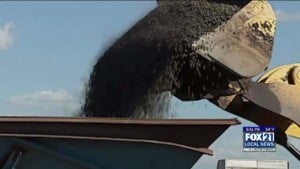 WASHINGTON, D.C. — Representative Pete Stauber (R-08) is unveiling a bill in Congress aimed at reducing the red tape and lawsuits around mining permits.
It's called the Permitting For Mining Needs (PERMIT-MN) Act.
If it was passed by Congress and signed into law by President Joe Biden, the bill would set limits on how long it takes federal agencies like the EPA to study a mine's environmental impact on surrounding lands and waters before a permit is approved or denied.
It would also reduce the number of lawsuits that happen during the permitting process typically filed by indigenous tribes, environmental groups, and more.
Rep. Stauber says it would also encourage states, the mining industry, and tribes to create non-binding formal documents called memorandums of understanding outlining their intentions around these mining project proposals.
Proposals like the Twin Metals mining project near the Boundary Waters face intense backlash from groups who say it would wreak havoc on the environment, causing long-term damage.
Rep. Stauber says the metals that are mined in these areas have become crucial to everyday life, as they are used in technology like phones, electric car batteries, dental imaging equipment, and more.