East Range Police Find Explosives In Aurora Home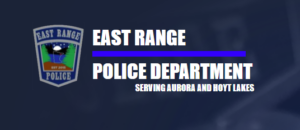 AURORA, Minn. — A man in his 30s was arrested in Aurora on Saturday after police say they recovered explosives in their home. 
The East Range Police Department says it executed a search warrant for another issue at a home on the 300-block of South First Street East in Aurora. 
Officers found explosives and a homemade incendiary device after searching the home. 
The Crow Wing County Bomb Squad removed the explosives from the area and declared it safe again.
No one was hurt, and police say there was not a danger to the public.
Police say the person responsible was booked into the St. Louis County Jail and facing charges of possessing an incendiary device, burglary, and possessing stolen property.