Duluth Sees 11 Recorded Overdoses In First 16 Days Of 2023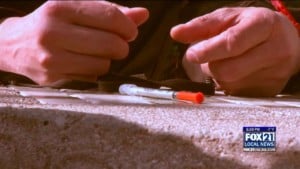 DULUTH, Minn. — Duluth police are releasing somber numbers for the amount of overdoses the city has seen in less than a month.
From New Year's Day through January 16th, Duluth had 11 recorded drug overdoses.
Two were fatal.
In 2021, the city had enough overdoses to cover almost every day of the year.
That year saw 330 ODs, including 35 deaths.
The DPD says certain community organizations provide free Narcan kits and training on how to use them.
Two of them are the Rural AIDS Action Network (RAAN) and the Harm Reduction Sisters.
RAAN: 218-481-7225 Website: raan.org
Harm Reduction Sisters: 218-206-6482 Website: harmreductionsisters.org