UPDATE: Separate Snowmobile Crashes In Cass County Leave Man Dead, Woman And Teen Injured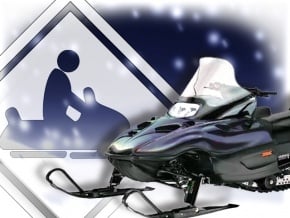 UPDATE (February 6, 1:10 p.m.) — The 65-year-old man who died in a snowmobile crash on Saturday in Byron Township has been identified.
The Cass County Sheriff's Office says his name is Mark Plattner of Staples, Minnesota.
ORIGINAL POST:
CASS CO., Minn. — The Cass County Sheriff's Office says two separate snowmobile crashes on Saturday left one man dead and a woman and teen injured.
The fatal crash involving the 65-year-old man happened in the Byron Township on 72nd Street SW close to 5 p.m.
Deputies and first responders were called out to the scene and took over attempting the life-saving measures after they found family members and bystanders giving the man CPR.
He was pronounced dead at the scene.
The Sheriff's Office says the family had been riding back to their home when the track on the man's snowmobile was dislodged, causing a crash that ejected him.
The victim had been wearing a helmet at the time.
The Ramsey County Medical Examiner's Office will do an autopsy, while the accident remains under investigation.
Meanwhile, there was another snowmobile crash earlier that day before noon in the Home Brook Township on the "Snoflea" trail.
A 49-year-old woman was riding a snowmobile she rented with a 15-year-old boy as the passenger.
Deputies say her snowmobile went off the trail while on a curve and hit a tree, ejecting both of them.
The teen was flown to a hospital in St. Cloud with serious injuries, while the woman was taken to a hospital in Brainerd.
Both are from Coon Rapids and were wearing helmets.
Their current conditions are unknown.