Man Faces Charges For Shooting Inside An Apartment In Duluth As Woman And Children Hide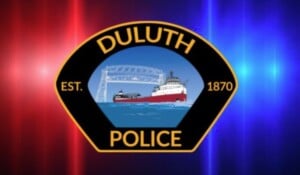 DULUTH, Minn. — Duluth police responded to a call about possible shots being fired on Sunday morning after a man was having a mental health crisis.
It happened at 7:30 in the morning on the 300-block of West Fourth Street.
The 20-year-old woman who called 911 said that her 23-year-old boyfriend had come home "in a manic state saying he was being followed and that people were trying to kill him," according to the police department's press release.
The man had a gun on him and fired shots inside the apartment.
The woman and two kids who were inside, a 7-year-old and an 11-year-old, took cover in a bathroom and talked to officers who arrived on scene on the phone.
The apartment complex was evacuated while police set up a perimeter around it and negotiated with the man.
The 23-year-old was detained right after he walked out of the back of the building with a gun.
Officers brought him to a hospital to be evaluated and faces charges of reckless discharge of a firearm and felony obstruction of the legal process.
No one was hurt in the ordeal and the investigation is ongoing.