BCA Reviewing Incident Of Bayfield Man Who Shot Himself Dead After Car Chase On I-35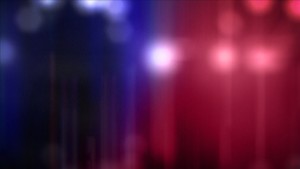 MINNESOTA — A Bayfield, Wisconsin man has been identified from a chase on I-35 last week that ended with him being found deceased.
The Midwest Medical Examiner's Office says 34-year-old Kyle Bazant died from a self-inflicted gunshot wound last week.
According to the Minnesota BCA, a trooper with the Minnesota State Patrol attempted to pull over Bazant on I-35 on February 21st for speeding.
When the driver didn't pull over, the trooper tried using stop sticks and a PIT maneuver to get the car to stop.
After 20 minutes, Bazant's car went into a ditch several miles away from Sandstone.
Pine County deputy Carl Hawkinson, who has eleven years of experience in law enforcement, fired two non-lethal beanbag rounds.
One went through the back windshield and the other through a passenger window of Bazant's car.
Officers didn't see Bazant respond verbally or physically, so they walked up to the driver's side and saw he was dead from a self-inflicted gunshot to his head.
The troopers and deputies were wearing body cameras, and the footage will be independently reviewed by the BCA.
Investigators say they recovered a handgun from Bazant's vehicle.
The BCA will continue to investigate then turn over its findings to the Pine County Attorney's Office without a recommendation of charges when the investigation is complete.