Duluth Officials Give Snow Update, Ask Residents To Move Cars Sunday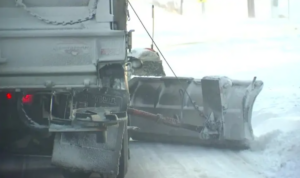 DULUTH, Minn. — The city of Duluth gave an update on the snowstorm on Sunday.
Officials say they've been keeping up with the National Weather Service in Duluth, which estimates the city saw 14 to 16 inches of fresh snowfall over the weekend.
The city says by Sunday morning, its crews had already gone through about 4,000 miles of "routes" at least once.
Its priority right now is to keep main routes clear for emergency vehicles and buses.
The city says drivers will be a help to plowing operations by moving their cars to the even side from the odd side of the street for the week between 4 to 8 p.m. on Sunday.
Officials add that residents have to shovel their sidewalks in front of their properties within 24 hours to avoid a fine.