Latest Spring Flood Risk Remains Above Average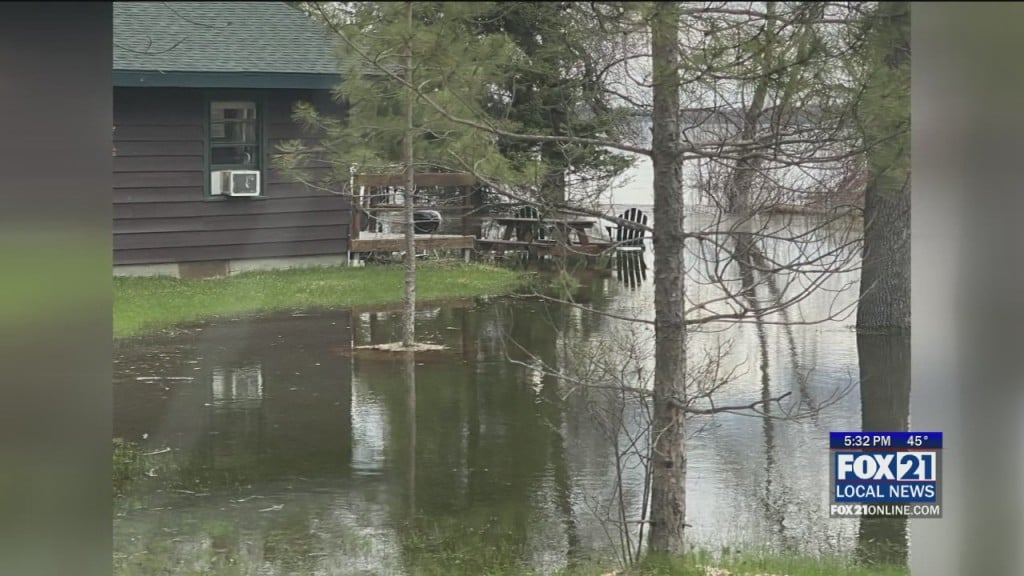 It won't be long until all of the snow on the ground melts and ends up in area waterways.  This is a common occurrence as warmer temperatures arrive and thaw out the Northland for Spring.  However, this year could be a bad one in regards to flooding.
The National Weather Service Office in Duluth has released their latest spring flood outlook, and they have the entire Northland in an above average risk.  This continued a trend in their outlooks that have been issued since early February.
There are several factors leading to this, with the main one being the area's snowpack.  Thanks to recent snowfall in March, everyone has at least 10 inches of snow cover.  There are some locations along the Lake Superior shoreline with over 40-inches of snow depth.  When converted to a water equivalent, there is anywhere from 4 to 13 inches of water just sitting on the ground.
"With all this water on the ground, it got to go," says Steve Gohde, Hydro Program Leader at the National Weather Service Office in Duluth.  "All this water sitting on the ground, it has to go somewhere.  So it definitely in an above normal risk compared to a normal year."
While every waterway in the Northland is under this above average flood risk, the greatest will be along the Mississippi River.  The NWS Office says locations around Atikin have a greater than 95-percent chance to see moderate flooding. That would mean a river height of at least 15 feet, which would flood the Aitkin City Park and a few homes in the Cedarbrook neighborhood near Eagle Road.  There is a 28-percent chance the river height reaches 18-feet, or major flood stage.  That would top the levee on the north side of the city, require sandbagging at the city's transformer site, and likely cause the city's sewage plant to become inoperative.
Other locations with a high likelihood that flooding will occur include the Snake River around Pine City, the St. Louis River around Scanlon, and the Tyler Forks River near Mellen.
While flooding is likely to happen this spring, how serious it gets will depend on how weather conditions play out over the next 4 to 6 weeks.  Flooding risks will decrease if the weather remain cool and dry, allowing the snowpack to melt slow and give waterways the best opportunity to handle it.
The National Weather Service Office in Duluth is recommending that people who live in locations where spring flooding usually occurs to prepare now.  Tips include clearing snow away from storm drains and foundations, making sure ice and snow are not blocking gutters, and making sure sump pumps are working properly.
For more information on the latest spring flood outlook in the Northland, click here.