Car Crash in Carlton County Leaves 3 Injured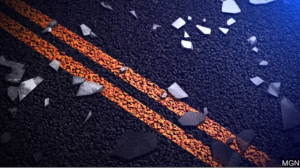 SILVERBROOK TOWNSHIP, Minn. — The Carlton County Sheriff's Office says a car crash happened last Friday in the Silverbrook Township leaving 3 injured.
It happened around 6:45 p.m. at the intersection of County Roads 1 and 4.
A 21-year-old woman failed to stop at a stop sign and hit a car on the driver's side driven by an 18-year-old with an 11-year-old passenger.
Two were brought to a local hospital by ambulance and the 18-year-old was airlifted. Their conditions are unknown.
MN State Patrol and the Carlton County Sheriff's Office will investigate the crash.